Big Brands Trust Us
Comcast, Cisco, Altice

We Are Experts
25+ years of broadband planning, software development, spatial engineering, and data analytics.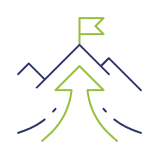 Accuracy
Our process is continuously honed to deliver greater accuracy much earlier in the planning process.

Warp Speed
Reduce network planning time by hundreds of man hours.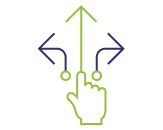 Early Insight
We give you early insight into deployment options and costs for better investment decisions.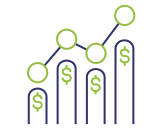 Commitment to ROI
Accurate, fast, and early insights empower confident data-driven investment decisions.
Reduce Risk with a Partner You Can Trust
In the race to expand services to unserved and underserved homes, you must make smart decisions quickly about where to invest – and there is very little room for error. Today's decisions will impact your ability to grow and defend your market share for years.
You need a partner you can rely on—one who can help you reduce risk and confidently move forward. We take that mission seriously at VCTI and are committed to maintaining trust and transparency in everything we do.
Accelerate your broadband expansion, operations, and innovation